About Us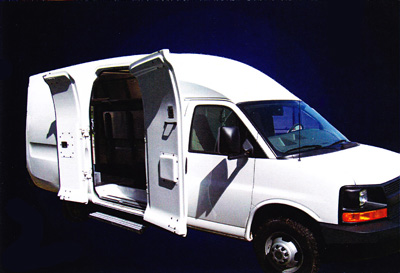 We are a full-line Chevrolet dealer tired of losing sales - and customers - to the Dodge Sprinter.

For over 30 years, Carter Chevrolet Agency has been one of the top sellers in the nation to the U.S. government and to fleets of all sizes - particularly trucks with special equipment and custom configurations. We know first hand the quality and durability required to satisfy the demanding fleet customer. We used our experience to make sure that CargoMAX meets or exceeds those demands!

As a full-time GM dealer, we understand the great value of the GM cutaway chassis backed by the vast network of GM dealerships with GM-trained Goodwrench technicians. CargoMAX owners can get parts and service at reasonable prices in almost any town in the U.S. Try that with a Sprinter!

We tapped into our large list of fleet customers across the nation to find out what they liked - or hated - about the Sprinter and other similar delivery/cargo trucks. Using our years of custom upfit experience, we partnered with one of the nations leading body companies to design and build the best, most durable, delivery truck on the market today.

Carter Chevrolet Agency has a long history of satisfying the needs of both local and national fleet customers. We look forward to continuing that reputation even further with CargoMAX.