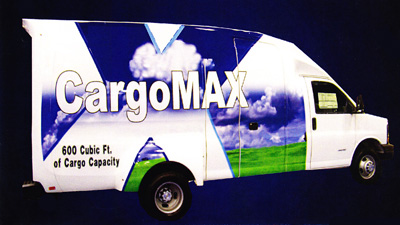 With 600 cubic feet of capacity and an overall cargo length of 14 feet, CargoMAX is designed with commercial and fleet companies in mind. The body is constructed of high-tech fiberglass for more durability and easier repair - not FRP, but real fiberglass.
The solid fiberglass body has no seems for leak protection plus an aerodynamic design.

In addition, the CargoMAX is paired with the rugged Chevy chassis for the best performance, value and quality. This means the CargoMAX chassis can be serviced at any GM Dealer wherever your business takes you!